About/Contact
ZB Images is Kimberly Zsebe
Live Music Reviews and Galleries
"I received my first camera when I was 5 and I started taking photography seriously when my father gave me my first SLR when I was 10. Art and photography have always been a guiding force in my life. I began as a wedding photographer in Milwaukee but when I moved to LA I was seduced by the vibrant music scene and have been documenting it ever since. I love watching the growth that is possible with hard work and I have seen multiple artists go from small bars to national tours. I enjoy being part of the processes that introduces people to new talent."
Kimberly grew up in Milwaukee, Wisconsin. She received a fine arts degree and a philosophy degree from the University of Wisconsin. She is an accomplished painter and has been commissioned by celebrities. Her love of art and travel has taken her around the world, and she currently resides in Los Angeles, California. She tutors photography for many VIP clients and everyday camera lovers. After a lifetime of being a photographer, she dove head first into the world of music videos and shot a number of Van Halen events including their first video in 27 years: "Tattoo". She has toured internationally with Japanese guitar hero MIYAVI. Her images have made their way onto many album covers, including the legendary Sonics. She also notably was David Lee Roth's personal photographer for many years.
Shooting Van Halen's crowd at Jimmy Kimmel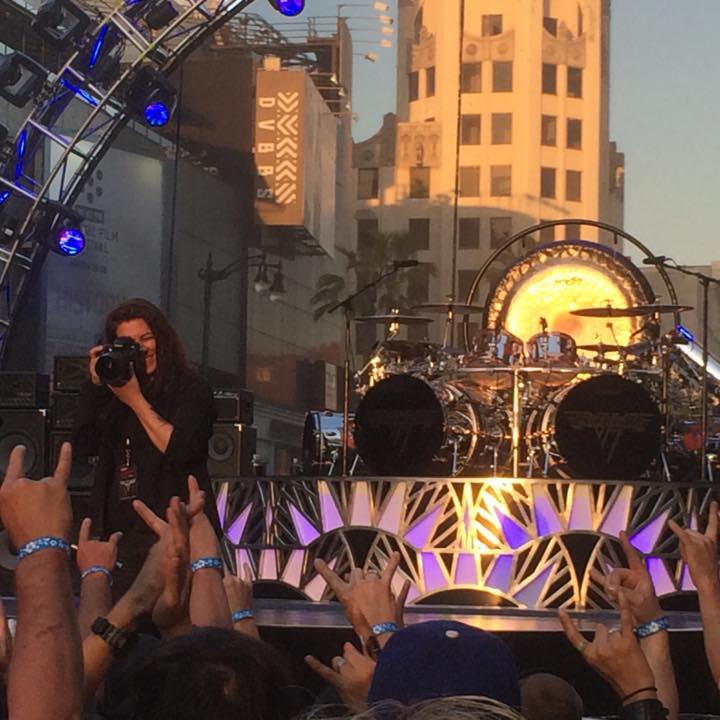 Get in touch
In need of some social media content or documentation of a creative project?Let's talk about it!
All Images © Copyright ZB Images